June 25, 2019
Australian football will attend the 2022 Asian Games
Athletes of some sports in Oceania were invited by the Asian Olympic Council to attend the 2022 Asian Games in Hangzhou, China. On March 4, the Asian Olympic Council confirmed at a conference held in Bangkok, Thailand that athletes from Oceania countries will be eligible to participate in some courses at the 2022 Asian Games.
Basketball players, indoor volleyball, beach volleyball and football players from other countries in Oceania will be allowed to play in Hangzhou after 3 years.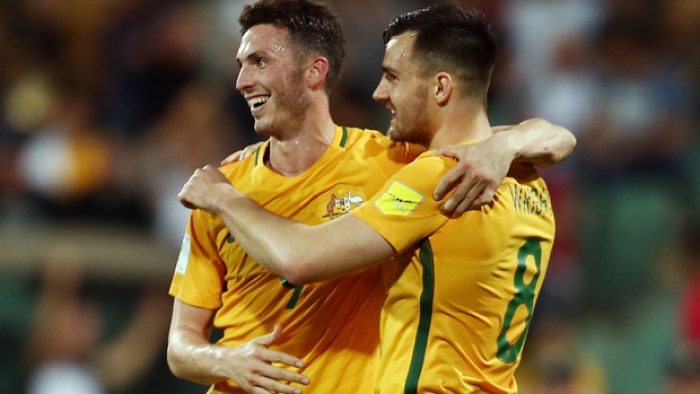 Mr. John Coates, chairman of the Australian Olympic Committee, said he has campaigned for decades to get athletes from Ocean to be present at the first Asian Games in 1951 in India and near. The most recent in Indonesia last year.
Mr. Coates said the invitation to the Ocean athletes was limited to the Olympic Games of Paris 2024 Olympic qualifiers in Asia, including indoor volleyball, beach volleyball, basketball, football and Fencing.
"Australia is grateful for this opportunity. This is an absolutely beneficial journey for athletes in this area. Because of the number of participants, we may have to eliminate some athletes, make choices. But it is important that we will be at Hangzhou 2022, and that is a positive result, "Coates said.
Australian athletes competed at the 2002 East Asian Games in Osaka, Japan. However, their achievements are not counted for awarding medals. Athletes from Oceania were also invited to attend the Asian Winter Games and Asian Indoor and Martial Arts Games.
The Sydney Morning Herald newspaper said the Australian Football Federation is considering the possibility of bringing its national team to the AFF Cup 2020.
Australians want to attend the AFF Cup to confirm their status as members of the Southeast Asian Football Federation. The presence of Socceroos in the tournament also brings great potential for economic exploitation for kangaroos because this playground attracts a large number of viewers watching over television.