August 11, 2019
Fouls help Man City become a genius team
City easily destroyed West Ham in the opening match of the Premier League thanks to the mischievous football of Pep Guardiola. Winning West Ham 5-0 right on the opponent's field in the first round of the Premier League on August 10, the England championship last season had a perfect start to the season.
Man City only lack one more goal to re-create Chelsea's record, thereby becoming the most victorious team in the Premier League opening round. On August 14, 2010, Chelsea beat West Brom 6-0 and went into the history of the tournament as the team with the biggest victory on the opening day of the Premier League.
In the last match against West Ham, the green half of Manchester controlled the situation from beginning to end and did not give West Ham a chance to protest.
In Goal News, the writer Peter Staunton said the army of coach Pep Guardiola will continue to make the rest of England. Meeting West Ham, Man City only lost a total of 13 times but scored 5 goals. In the previous season, coach Pep Guardiola once complained about the ability to finish the weakness of the team. Things seem to have improved.
"Man City is smart, diverse and has no weaknesses," writes Peter Staunton. He also said that with a pursuit of perfectionism like Pep Guardiola, rookie Rodri and Joao Cancelo are no different from the last two pieces. However, the fulcrum for Guardiola's genius football is ugly fouls.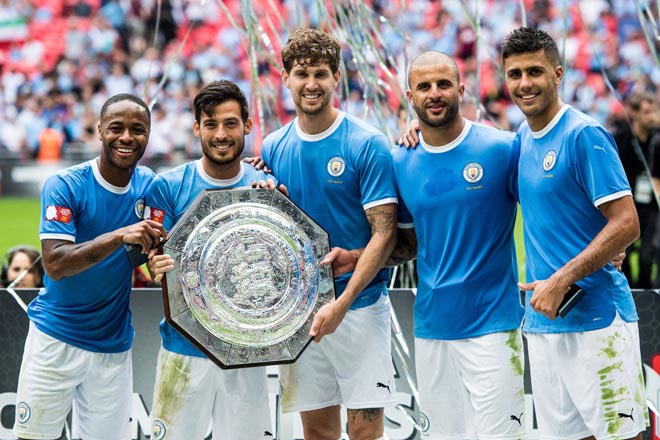 In 11/2018, no appointment but met, Sky Sports expert Gary Neville and Jose Mourinho criticized Man City's "error tactics".
In the Daily Mail article later, former referee Mark Clattenburg concurred with the view that City of Pep often took advantage of mistakes to prevent opponents from attacking.
This tactic was perfectly applied by Man City in the recent win over West Ham. Statistics after the organizers' match showed: Man City committed 13 errors, while West Ham only committed 6. In the first 45 minutes, Guardiola's players committed 8 errors, while West Ham only one the time of being punished.