May 22, 2020
The Premier League maybe will be back in June
The Premier League is expected to return to the remainder of the 2019-2020 season on June 12, after the COVID-19 pandemic showed signs of cooling in many European countries and around the world.
The Premier League organizers gave the plan after a meeting lasting more than 3 r hours with representatives of 20 teams yesterday. Accordingly, 20 clubs agreed to resume playing from June 12 on neutral grounds to ensure health safety.
Between 8 and 10 stadiums are chosen to host the remaining 92 matches and will be closed to the audience. Currently, Etihad Stadium (Man City), Emirates (Arsenal), and London (West Ham) are the top priorities because they are located far from residential areas, avoiding the potential for spreading the disease. However, no team will play on their home turf to ensure fairness.
In addition, players and coaching staff will concentrate on isolation at selected hotels. All wear masks during non-games, COVID-19 tests at least twice a week, as well as check-ups before each match. Players infected with COVID-19 will be counted as injuries. The statement of the organizers emphasized that the tournament's top priority was the health and safety of the players, coaches, club staff, fans, and the community. The organizers and clubs were considering the first steps.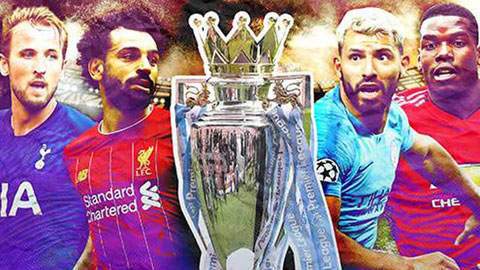 When will most of the leagues get back? Everything depends greatly on the disease situation. As for the above predictions, although 20 English Premier Clubs approved this plan, it still has to wait for a decision from the British government to give the green light to be officially returned. Earlier, European leagues were forced to be postponed, in which some tournaments were canceled with complicated developments of the COVID-19 epidemic. And it may occur with the Premier League resumes on June.
Currently, Liverpool is facing the opportunity to win the Premier League, for the first time in 30 years, if the tournament returns. Teachers and coach Juergen Klopp lead the rankings with 82 points and only need six more points to be crowned.